The Best Electric Bikes for All Ages
Are you searching for the best bike to move around easily, go up mountains, or commute to work? Electric bikes are now widely available for your selection. However, since e-bikes are made for different purposes, there is always the best e-bike. Thus, it can be challenging to get the right one.
Do you want to discover the easiest way to selecting the best electric bike suitable for your needs? This article has been prepared to give you the top ten best electric bikes and what to look for when choosing one. If you want to discover a simple list of the best electric bike, continue reading to the end.
Ten Best Electric Bikes
1. City charge bike
Are you planning on commuting to and from work using an e-bike? Make charged bike city your top choice. It is designed for easy mobility around the city. It is characterized by full-fenders keeping the mud off and does everything else perfectly. You can find it at a low price too.
What makes this bike top on our list is the fact that it is fitted with a power assist of five levels, and throttle button full-powered suitable when you encounter a hill. It also has a whistle and a bell that you are going to need while navigating around the busy city.
It does not take much of your apartment space when it comes to storage, as its handlebars can be folded flat. After charging, you can use it for three consecutive days without recharging.
2. Batch E-bike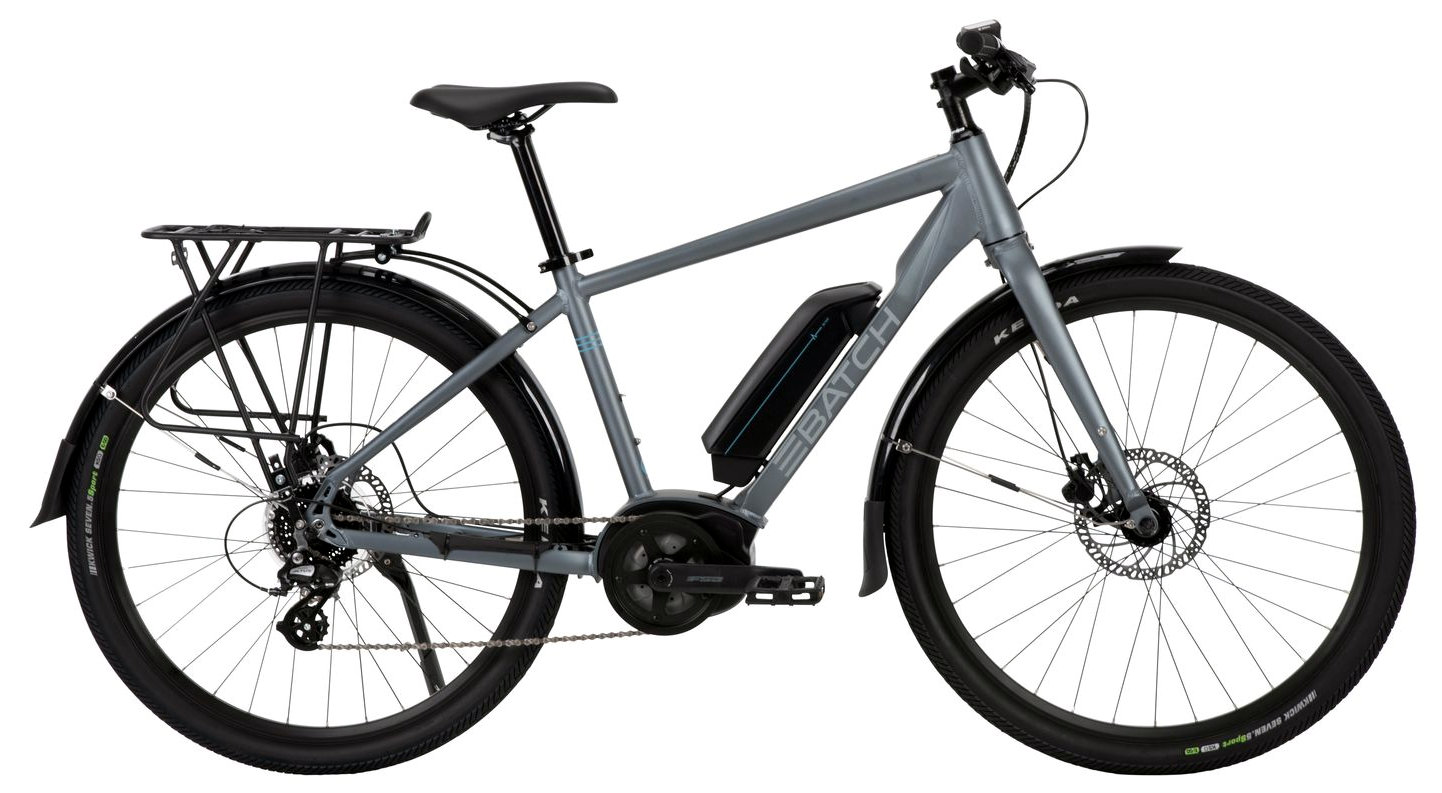 Are you searching for a pocket friendly and reliable e-bike? A Batch e-bike can be an excellent option for you. It has a 20mph pedal assist, 8-speed driven train necessary to cruise up a hill if need be. Other unique features include fenders, kickstand mounts front rack
Other things you will love about this bike are the silent motor. You will have a smooth and quiet drive assisting you up to 20mph. The 1.75-inch stable tires ensure the cycle remains planted in corners. The 180mm hydraulic disc brokes stops the nerdy 50-pound bicycle with ease. The simple readout displays your speed range and assists mode, among others.
3. Classic Gazelle T9 Medeo
This e-bike provides you with a comfortable ride. It has a design that allows low-step making it possible to hop on. It is made of a sturdy aluminum solid frame. However, it is slightly heavy, about 50 pounds making it not suitable for apartment residents.
It comes with lights, a rack, fenders, and a kickstand; therefore, it is suitable for commuters. It provides a smooth ride on the paved streets, trails and even dirt roads. If you would like a multitasking bike ideal for mountain and commuting, go for this model.
4. Trek powerfully FS9 Equipped
The Trek powerfully FS9 Equipped e-bike is built like a mountain bike. It is characterized by 120mm Suntour Zeron, RockShox SID Luxe select shock and aluminium frame with 100mm rear travel. The MTB parts plus utility makes it super versatile.
It comes with lights, a rack, fenders, and a kickstand; therefore, it is suitable for commuters. It provides a smooth ride on the paved streets, trails and even dirt roads. If you would like a multitasking bike ideal for mountain and commuting, go for this model.
5. VanMoof S3 and X3
VonMoof S3 is beyond the looks. It is fitted with electronic shifters that change the gears automatically and boosts necessary for uphill assist. Also, after connecting your phone with the bike via Bluetooth, you will get access to many other features.
It is possible to lock the bicycle using your phone and receive alarm warning if another person tries to steal it. It is, therefore, an excellent bike for getting around more so due to its incredible looks. If you are searching for a stylish, high-tech electric commuters' bike, go for VanMoof S3.
6. Giant Trance E+1 pro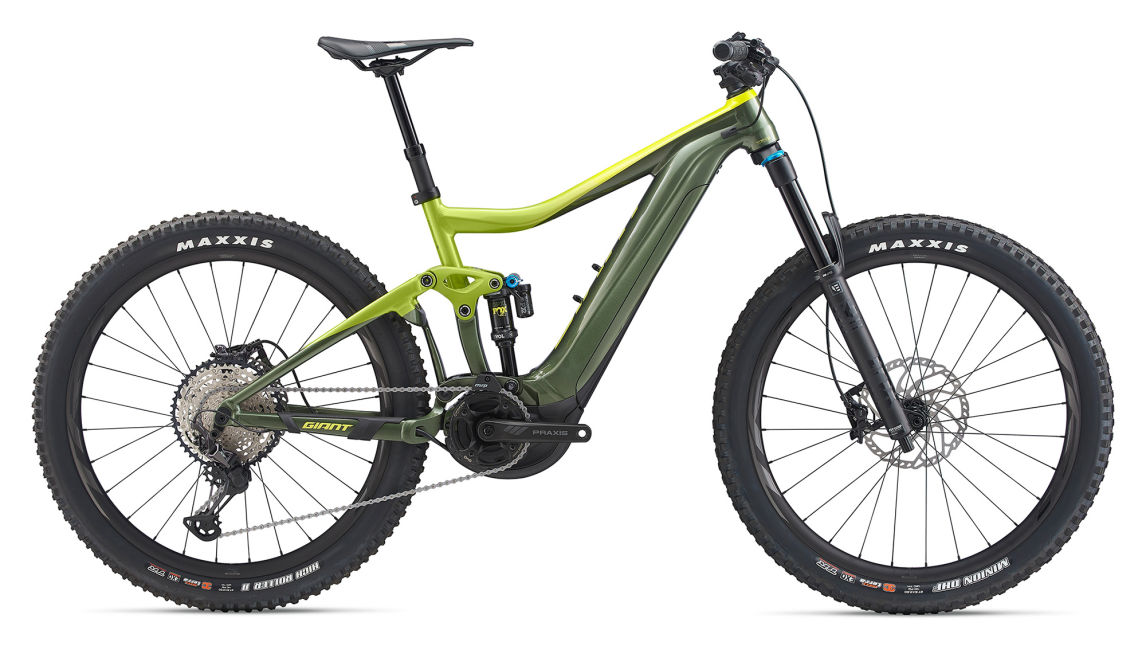 Giant Trance E+1 pro is the best mountain e-bike available on the market. It weighs over 50 pounds, making it suitable while maneuvering through the rocky routes. There is no physical display relating to power modes, but it has a LED indicating power level.
It is further fitted with Maestro suspension to handle the extra weight with aplomb, while the hydraulic disc brakes enough of stopping power, keeping it all under control. Do not worry about the size, as there are four different sizes of this model in the market, ensuring all sized riders are fully covered.
If you are searching for a powerful mountain e-bike capable of climbing rugged trails easily, go for the Giant trace E+1 pro.
7. SL 4.0 Turbo Specialized Vado
Turbo Vado has a svelte design that masks the battery in the tube. Thus, no one else knows when you are receiving a power boost. It also obscures shock absorber effectively at the front forks, providing a smooth ride on pristine pavements.
Unlike mountain e-bikes, Turbo Vado is 34 pounds, making it a bit heavier compared to the usual steel bike but less than a usual e-bike by 10 pounds. This makes it possible for it to haul up a number of stairs. It is fitted with a smart control system that determines the force amount you are using and adds the actual amount of power you need to get over a hump easily.
It is, therefore, suitable for a nice weekend ride to the park or daily commutes to work. If you would not like others knowing you are riding an e-bike, this is a great option.
8. Riese & Muller Load 60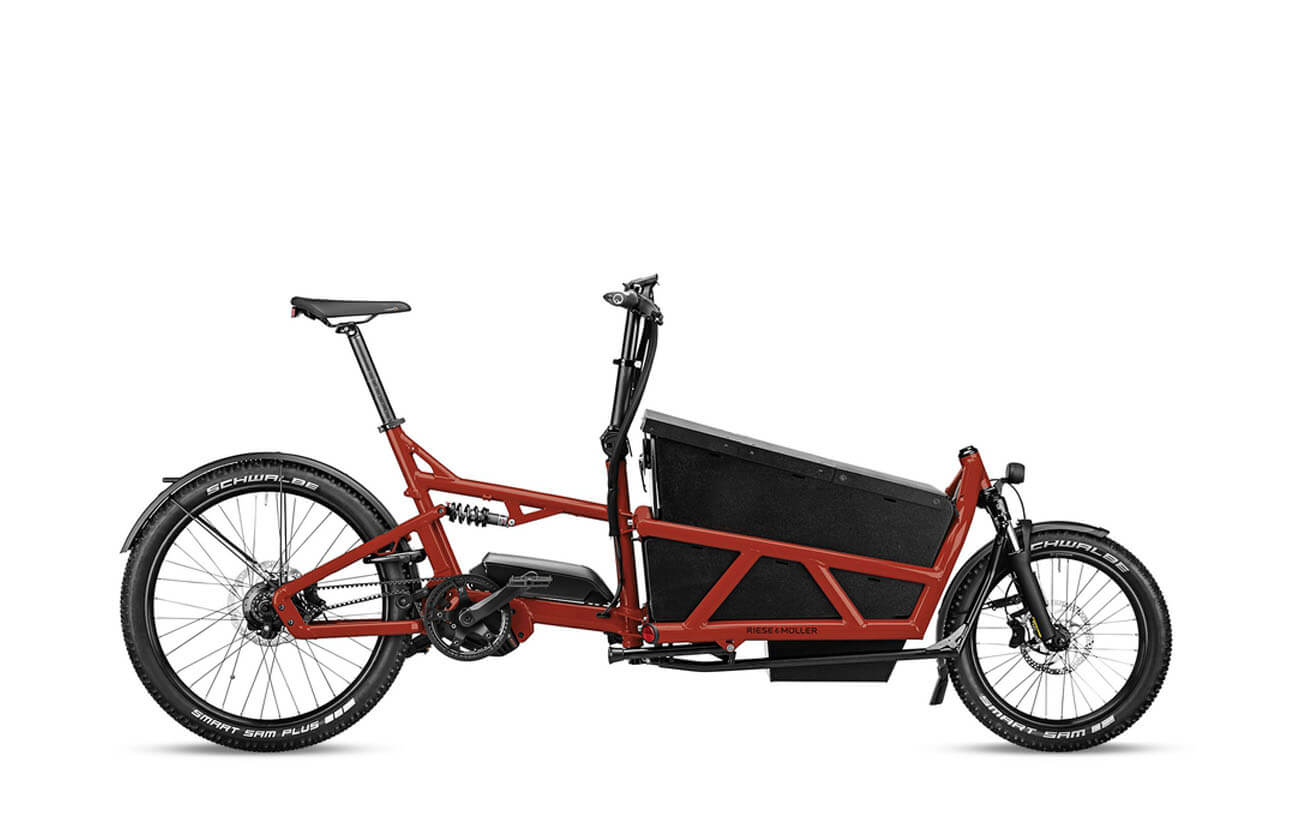 This e-bike is the electric cargo bike available in the market today. It is capable of maneuvering around with cargo weighing about 220 pounds of gears or groceries. This model is a bit expensive as it starts at $8000.
It also includes two batteries of 500Wh providing a maximum of 12 hours of power-assist range, while the Bosch cargo a heavy-duty motor that provides support up to a maximum of 28 mph. It has a low center of gravity, making it not feel any twitchy even when the speed is highest.
Therefore, it is among the strong e-bike brands and suitable to those who anticipate hauling a lot of things and provides a long lasting ride.
9. Gocycle GX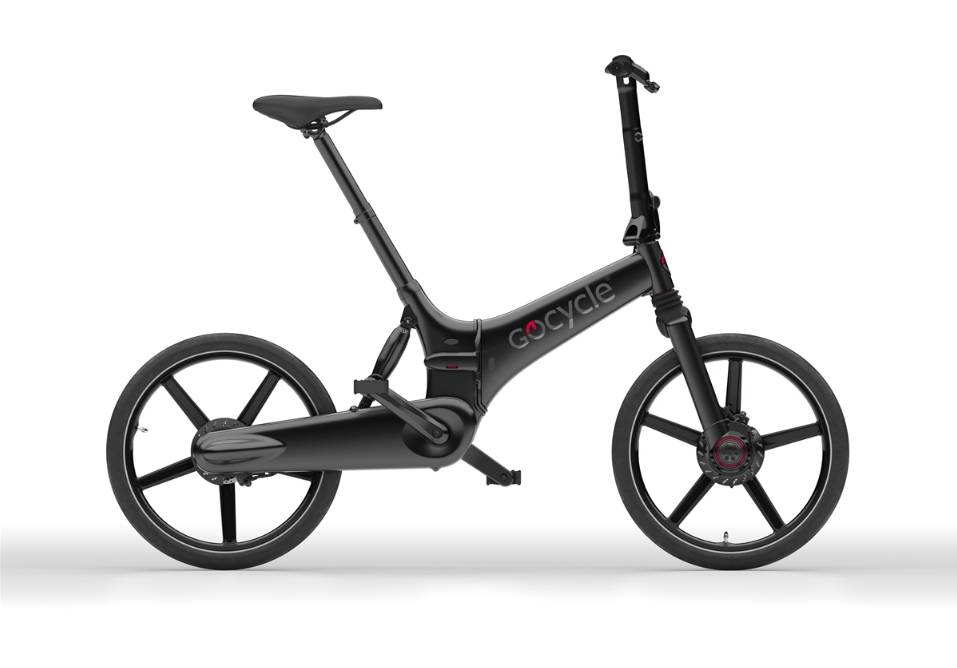 Are you searching for a folding e-bike? Gocycle GX is an excellent choice for you. It has an awesome design that you will love with unique wheels to the one side and an eye-catching tapered body. Its motor is enough to get your easily around the traffic or up a hill without fear.
It can be folded into small size enough to fit in an elevator and pass through the security doors. However, since its frame is aluminum, it is heavy and weighs 43 pounds. Thus, it is not easily carried by the hand upstairs or for long-distance.
10. Biktrix Stunner X
Biktrix Stunner X is another e-bike suitable for all weather. If you are searching for an e-bike capable of maneuvering through the mud or snow, go for this model. It is capable of passing through all the terrains providing a comfortable and smooth ride.
It is designed to operate in less perfect weather and poor terrains. If you are looking for an e-bike capable of handling all the four-season and still provide a smooth ride go for Biktric Stunner X. The aluminum frame is fitted with other comfort-enhancing properties making it suitable for off-road cruising.
Factors to Consider When Purchasing an E-Bicycle
How do you know this is the right e-bike for you? What are the specific factors to consider when buying an e-bike? In this section, I have provided about three factors that you should consider, and they include:
Type of the motor
For cheap electric bikes, they use rear hub motors. But the mid-drive engines located at the central pedal crankshaft but are more expensive and offer improved overall balance. Motors sizes are measured in terms of their power in watts. The least measures about 250 watts, and unless you a huge person planning on going up a hill, this size should be enough.
The battery size
Depending on where you stay, watt-hour is the most important thing to consider. For instance, if you live in San Francisco, you will need a larger battery than one who stays in Austin. Thus, the battery output and lifespan is essential before purchasing an e-bike. Based on your location and ease of maneuvering and access to electricity, it is best to consider a battery with a long lifespan.
Also, is the battery fixed or removable? If you know your work is demanding and cannot get where you are going with a single battery, consider purchasing an e-bike that allows you to swap out the storm.
Does it have Pedal-assist or throttle?
Electric bikes can be categorized into two, pedal-assist and throttle. A motor on the pedal assist will only start if you actively pedal, while a throttle electric bike can still zip you along without the need to pedal. The e-bikes with throttle allow kick back and enjoy the ride while those with pedal-assist offer a long ride within the same battery range.
Based on the experience you wish for, you can go for either of the two.
Conclusion
There are surely numerous options of e-bike to choose from based on the intended use. For each usage, there are some which are better than others. You will find the best commuters e-bike, mountain e-bikes and all-purpose and all-weather bikes in the above list.
Also, consider the above tips while purchasing an e-bike to ensure you get the best bike for your suited purpose.