Do You Need Cycling Shoes for a Peloton Bike?
If you own a peloton bike, you may want to best the best out of it. One way to do this is by using the right accessories such as shoes. Having cycling shoes for a peloton bike is an advantage since it allows extra grip.
However, must you have cycling shoes for a peloton bike? The answer to this question is yes or no depending on how you cycle the bike. Regular shoes work for a peloton bike but you will only achieve the best results when using cycling shoes.
This article will give a deeper insight of the need for cycling shoes versus using regular shoes on your peloton. Keep reading for deeper insight.
What is The Need for Cycling Shoes for a Peloton?
On a peloton bike, you are required to keep your feet on the pedals. This means that your feet will be in motion for the duration of the exercise session. Given that the resistance is set at 11 or 22 MPH, it can be quite challenging to pedal without shoes.
Cycling shoes have specific stiff soles, which enable better grip on the pedals hence making it easier for you to pedal faster compared with regular shoes. Regular shoes do not have this sturdy sole and thus cannot provide the needed grip.
Understanding Peloton Shoes
When considering buying cycling shoes for peloton bike, bear in mind that it is not just any ordinary shoe but one specifically designed for bikes whether indoors or outdoors.
They have specific features such as:
They usually have stiff soles and lace closure, which provides a stiff and customized fit. This makes it possible to use the specialized cleats on the shoe.
They are designed with comfortable fabrics such as nylon, mesh, or leather on the upper section for breathability and to prevent water from getting into your shoes when cycling outdoors.
The inner part of peloton shoes has moisture wicking lining that helps keep your feet dry by absorbing sweat while you ride.
Peloton shoes are specifically designed with all these features to enable you pedal faster and more efficiently and ultimately reaching your fitness goals in a shorter time.
According to peloton instructors, this is what they look for when choosing cycling shoes for their class:
A shoe that has stiff soles (no flexibility)
Stiff soles facilitate pushing down on the pedal and getting maximum power from your workout
A shoe with a strap to keep the foot securely in place during class (no foot slippage)
You should not wear socks when wearing cycling shoes because it will cause your feet to slip around in the shoe. It's best to go barefoot or wear no-slip socks
The shoe should not be too big or too small, they must be snug and secure when attached to the pedal​
Cyclist shoes for peloton offer all these features, which is why most people prefer them to regular pedals. They are more efficient since it allows you to pedal faster, easier and with more power without creating friction on your joints thus preventing injuries.
They also need to be comfortable. Regular sneakers can interfere with the pedal motion of the spin bike because there is too much flex in the sole, which makes it hard to push down on each stroke. It is possible for someone wearing regular sneakers to injure themselves since the heel will always rise up when you try to push down on it.
Benefits of Using Peloton Shoes
When you use shoes specifically meant for a peloton bike, you will get the following benefits:
Provides excellent grip on the pedals hence enabling you to pedal with more efficiency
It allows for an efficient workout since you will be exercising at a higher resistance level than just using regular shoes.
It has stiff soles, which makes it easier for you to achieve your fitness goals in a shorter time.
The cleats on these cycling shoes can be detached when you are not riding which makes them safer than using regular shoes on bikes with cleated pedals.
Is It Okay To Use Regular Shoes-Cycling Vs. Regular Shoes
You can get outstanding results out of your pedal exerciser whether indoors or outdoors even when using regular shoes but this will only happen if you exert more effort. In this context, regular shoes will only work as long as you do not mind exerting more effort as compared with cycling shoes.
In cases where you want to give your all and achieve the best results from a pedal exerciser or peloton bike, then you need cycling shoes for your workout. This is because they allow a customized fit without any foot slippage thus allowing for proper control on the pedals. As already said, they also have stiff soles, which enables excellent grip on the pedal, and helps push harder with every pedal stroke.
With that being said, it is not just about getting better results when using cycling shoes but safety too. The cleats on these shoes attach to specialized pedals, which means they can be detached when you are done using them. Regular shoes do not have cleats hence if your feet slip on the pedals, you might fall hard causing injuries to yourself.
Cons of Using Shoes Not Meant For a Peloton Bike
You will not achieve your desired fitness goals since you are limited to the resistance level of the pedal exerciser.
It can lead to overuse injuries on knees and ankles.
After every session, you will need to spend some time cleaning your shoes, which can be frustrating after a long day at work.
So using cycling shoes for peloton bikes is really worth it, especially if you want to give your full effort in reaching better results on the bike! They have stiff soles with cleats on them that attaches on specialized pedals meaning that they are safer than regular shoes when used with these type of bikes. For optimum safety while working out indoors or outdoors on any form of exercise equipment, whether it is spinning bike, peloton or other types, get cycling shoes today.
Peloton shoes are specifically designed with all these features to enable you pedal faster and more efficiently and ultimately reaching your fitness goals in a shorter time. According to peloton instructors, this is what they look for when choosing cycling shoes for their class:
Peloton Adapter on Cycling Shoes
Since they are cycling specific, you will find that most cycling shoes might not fit some pedal exercisers, which is why peloton manufacturers come up with adapters. These are adapters specifically designed to convert regular shoes into peloton compatible ones.
What Are The Benefits Of Using The Peloton Adapter?
Adapters provide a personalized sizing for your feet resulting in a custom fit while also providing more comfort when working out. They also give you great stability and support throughout the workout session ensuring that your ankles don't get sprained.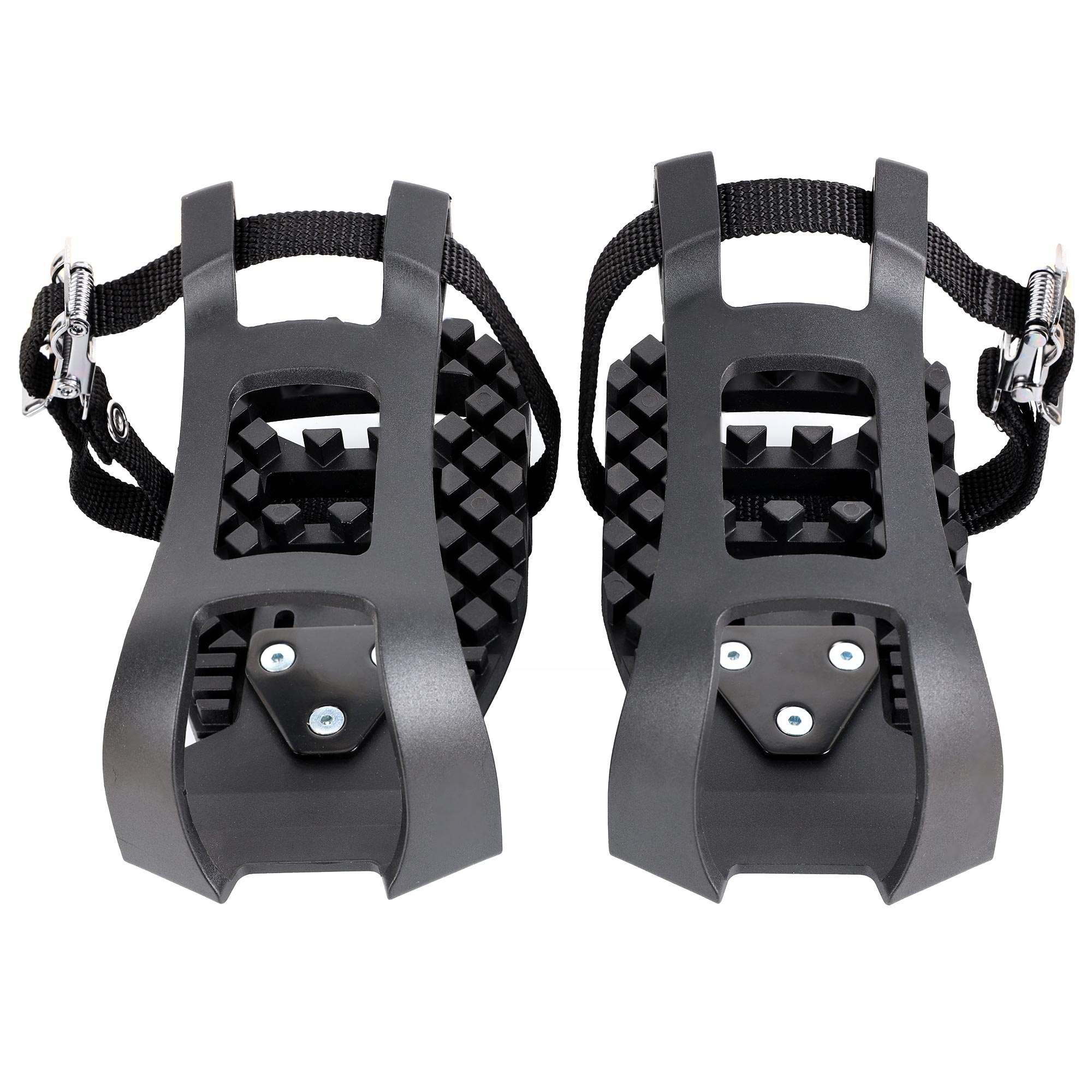 If you are wondering whether you can use just any adapter on your pedal exerciser, then think again because they only work with specific models such as the spin bikes that were manufactured by Bkool or Elite bicycles. This means that if your pedal exerciser is not among those listed, then you cannot use the adapter.
What Happens If I Do Not Buy Cycling Shoes And Try To Adapt With Regular Ones?
You might be able to adapt but it will not last long. Adapting will only work for some time during your workout sessions but once they start wearing out, you might end up with knee pain and even foot pain.
Adapting will also result in your feet slipping off the pedals, which could lead to accidents especially if you are working out on an upright bike or a trainer that has no security railings
Are There Any Casual Or Dress Shoes That I Can Use On My Peloton?
If you're wondering as to whether you could use your current shoes such as sneakers and casual shoes on a peloton bike, then you might want to reconsider because they're not designed for these kinds of bikes. Using non-cycling specific shoes usually results in lack of stability and support, which consequently causes injuries.
Types of Peloton Bike Shoes
Cycling shoes with cleats
These are the most popular of all peloton bike shoe types because of their flexibility; they can be used both indoors and outdoors. They can be used for spinning, outdoor cycling on regular pedals and on stationary spin bikes
Zero drop running shoes (zero heel to toe design)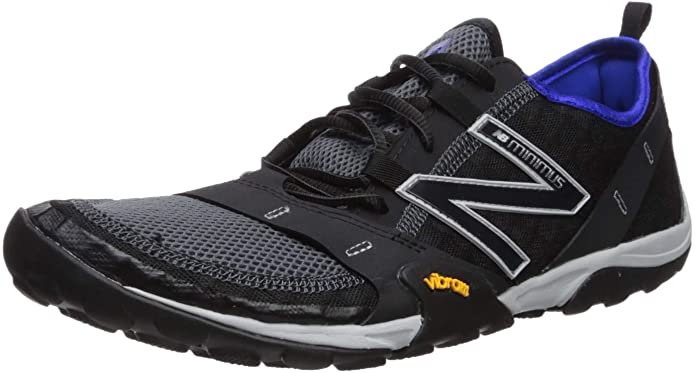 These ones are used for indoor cycling on stationary spin bikes only because of their lack of traction on pedals.
Barefoot Shoes
They are minimalist sneakers without laces that give you freedom to wiggle your toes throughout your workout session. They are used for spinning, outdoor cycling on regular pedals and on stationary spin bikes.
Top Siders
These work well with peloton bikes as long as they have a secure fit onto the pedal. These are casual but work well with peloton bikes.
Flats Of Regular Dress Shoes Such As Top Siders
If you are looking to adapt to using pedals while still having flexibility and comfort enough for indoor spin cycling, then use this type.
Regular Sneakers With Laces
These do not provide enough support on their own so they should only be used indoors on stationary spin bicycles or trainers that have pedals built-in. Do not use them for outdoor cycling sessions because their grip will not be at its best on regular pedals especially if it is wet outside or whenever you go off road.
How Do You Choose A Cycling Shoe?
Overall, the choice of cycling shoes for peloton bike workouts depends on what you intend to use it for. If your priority is outdoor spin classes and activities, then get a pair with cleats because they can be used anywhere and not just in indoor settings like other types.
If you simply want to improve your indoor cycling sessions and workouts, get a shoe that fits snugly onto the pedal such as the zero drop running shoes. This will also give you great benefits since it encourages proper form during your workout session because your feet will feel comfortable throughout.
Get regular dress shoes such as top siders if you are looking to adapt to using pedals while still having flexibility and comfort enough for indoor spin cycling. These are casual but work well with peloton bikes.
If you want to enjoy barefoot shoes during spin workouts, then it is best to use them in stationary trainers because the pedals will not provide enough support for them if they are not attached to a peloton bike.
The cycling shoe's sole should be at least 3 millimeters thick so that they can absorb shock when you peddle with full force or when your feet come into contact with the pedals during an outdoor ride on regular bicycles. The flats of these shoes usually have some sort of soft material on the bottom of the soles, which makes stepping into them convenient over other types.
Flexible footwear while using indoor spin bikes is very important since they must be able to fit snugly onto the pedal for maximum support and safety.
Renowned Brands for Peloton Shoes
Shimano RC1: Best for Shimano SPD cleats, the material of these shoes are flexible and very comfortable with a rubber toe area. The grip they provide is great too especially when you go off-road.
Adidas: one of the best brands that have created a pure cycling shoe, which is high quality yet, affordable since it only costs $129.99 per pair. They are top most choice of riders because they are light in weight, responsive to pedaling requirements, durable and waterproof- perfect for all seasons actually!
Brooks pd-b1: the first type has outstanding performance on indoor spin bike sessions due to its shock absorbing ability (great for outdoor road cycling) while keeping feet extremely cool. It is also very comfortable with secure strap system.
Brooks pd-b2: these shoes are very durable and can be used for many years. They give you great performance at a cheap price (but may not be the best for indoor spin class sessions).
Sidi cycling shoes: they have an excellent variety of models and sizes and look good on riders (although their prices range from $150 to $300 plus per pair depending on which model you opt to buy). Very comfortable with patented buckle system that ensures foot stability while pedaling.
Etxeondo peloton shoes: these shoes made in Italy, only cost $90, but provide high quality material with quick clip cleats – great for road riding whether if it is dry or wet outside.
Bottom-line
When using a peloton bike, remember that cycling shoes are very important since they keep your feet secure on the pedals, have comfortable sole materials so you will not feel the pressure of your feet directly pressing against the pedals, and provide a strong grip when peddling.
However, as seen, you can still use regular shoes although it cannot provide the same level of protection and grip compared to peloton shoes. Thus, you should wear specialized shoes that can fit well with the pedal and allow your feet to move freely.